Coral Spirit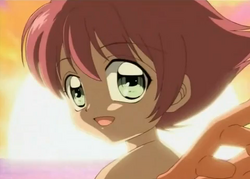 '
Profile
Name: Coral Spirit (精神 コラル Spirit Coral)
Race:
Age:
Physical Information
Gender: Female
Hair Color: Light Purple
Eye Color: Light Green
Personal Information
Favorite Color: Coral
Hobby:
Favorite Type of Boy:
Profession:
Relationships
Family:
Love Interest:
Best Friend:
Friends:
Enemies:
Production Information
Voice Actress:
Position in the Series: Minor Character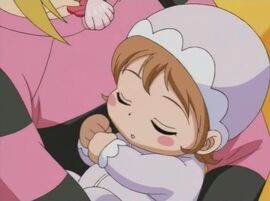 Coral Spirit (精神 コラル Spirit Coral) is a minor character in Mermaid Melody Pichi Pichi Pitch.
History
Coming soon...
Job
Coral Spirits protects Lucia's Kingdom in the North Pacfic ocean. There seem to be able to change their forms when entering the human world to fit into the surroundings She made the appearance in episode 36 to check how things were with Lucia.
Appearance
Baby Form
Coral has light brown hair that is fairly short and wears a very light purple bonnet with white frills. Her outfit is similar to her hat.
Human Form
Coral has light pink hair with light green eyes. She has coral-like wings on her back.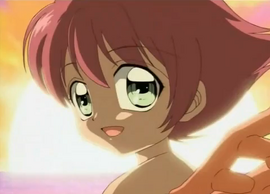 Ad blocker interference detected!
Wikia is a free-to-use site that makes money from advertising. We have a modified experience for viewers using ad blockers

Wikia is not accessible if you've made further modifications. Remove the custom ad blocker rule(s) and the page will load as expected.